Oct. 9th, 2005
Tokio Uchida Solo Concert at Pia Salon in Okamachi, Osaka
Opening : ROOTS (Toshi Tenma & Yuki Hirano)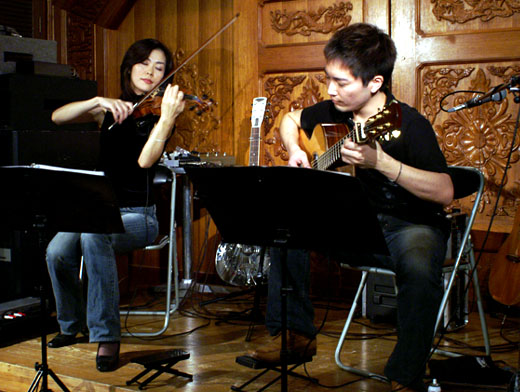 The stage of ROOTS that has a good combination of
Toshi's flowing fingerpicking guitar and Yuki's melodious beautiful violin.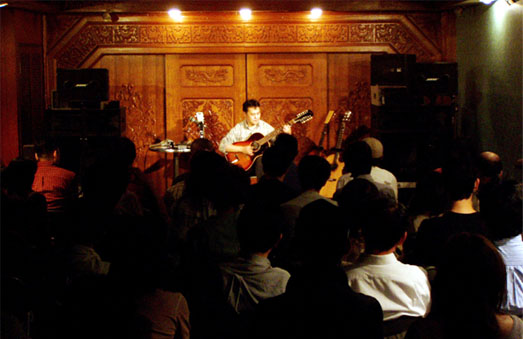 This ia Tokio's stage. Full house!!!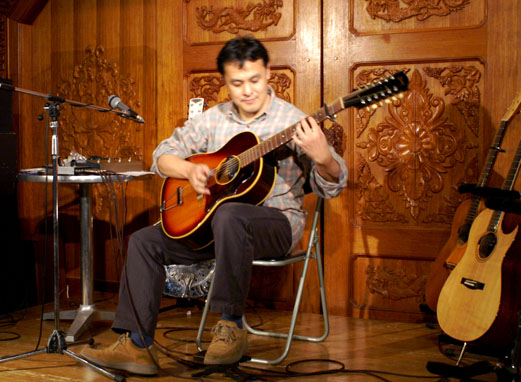 Tokio played four guitar which are Thompson TMC-1,
Crescent Moon "all-spruce", Amistar Stager and Gibson B-25-12 string.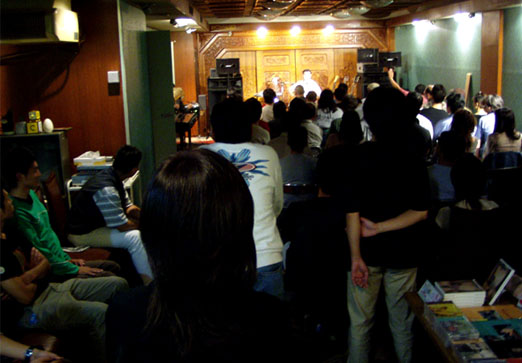 Thank you for coming!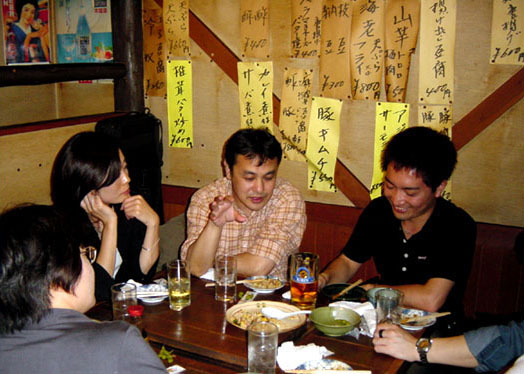 After the concert, we drank at the Japanese traditional pub.
---
Back To Home